Maternal and Neonatal Ultrasound Project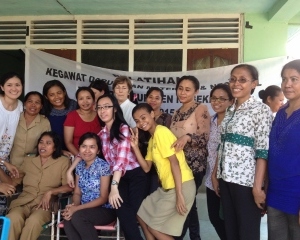 Training the trainers in Adelaide
One of the criteria for obtaining this donation was to have practitioners with the skills to use ultrasound in the country receiving it.  With the assistance of Dr Nayana Parange from the School of Radiography at the University of South Australia, two practitioners, a doctor and a nurse from the Island of Flores visited Adelaide in June 2014 undergoing a short course in the use of ultrasound.
 The visiting students, Dr Lidya and midwife Ibu Since had the benefit of the sophisticated simulators available at the University.  Dr Parange then visited Indonesia herself in November 2014, to consolidate their theoretical input with skills development on real patients.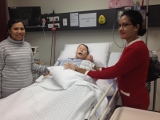 Dr Lidya and Ibu Since with manikins at UniSA in Adelaide.
 The training prompted requests from the Nagakeo district on Flores for the same  training. Nagakeo brought to the attention of the FOHG team, a brand new ultrasound machine still in its box because no one knew how to use it.
 A trip to Nagakeo was made in March/ April of 2015 to provide training.  Dr Kris Barnden (Tasmania), an Obstetrician with a special interest in ultrasound and Dr Inge Putrie (Canberra), an Indonesian herself, and Ibu Since (midwife who gained skills in Adelaide), provided instruction to 21 participants.
 Having Dr Kris's expertise and enthusiasm for Ultrasound combined with the language skills of Dr Inge, an Indonesian speaker and also a medico was a bonus. The participants were very appreciative of this combination and unexpectedly provided a cake for Dr Kris so we could celebrate her birthday.

 Ibu Since, Dr Helen, Dr Kris and Dr Inge (Kris's birthday).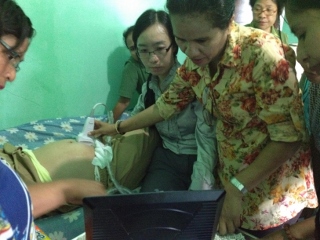 Ibu Since (midwife) teaching her colleagues, both Doctors and midwives.
 Five of the participants were doctors who will train others adding sustainability to the project.  A total of 8 pregnant women were recruited by the hospital staff to attend over 2 days.  They were only too happy to see their baby on ultrasound.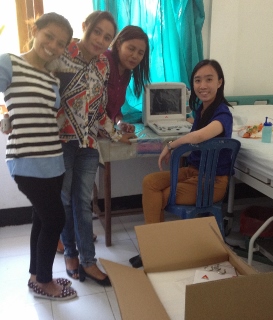 Four of the participating doctors.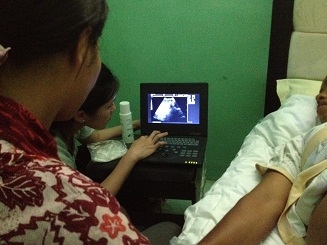 Dr Inge teaching.
 The five doctors being groomed as trainers had very little time to consolidate their intensive instruction, but their ability was fantastic.  They very quickly picked up key points and were able to provide a little teaching in the second workshop. Practice with real patients was a bonus to developing clinical skills.
 Pre and post tests provided positive feedback on the participant's development  of ultrasound skills.  The eagerness of all the participants to learn was wonderful, and they have been contracted to provide evidence of some hands on teaching when FOHG continue their training in November 2015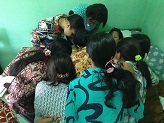 Developing hands on ultrasound skills
.A very successful trip achieving skills development in two sites for participants from over 12 puskesmas throughout Nagakeo.  
Dr Helen Bradley
Maternal and Neonatal Health Team Leader.