Committee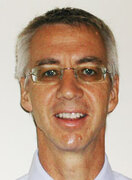 Dr Brett Ritchie
Chair
Brett is a paediatric infectious diseases specialist with an interest in tropical medicine.
He has been visiting West Timor since 2006 and is committed to improving the health of children by supporting local health initiatives in medical education and training. "It is the close personal and professional friendships developed over many years that keep me returning to West Timor".

Andrew Love
Vice-chair
Andrew is a foundation member who assisted with the formal establishment of FOHG in 2008.

Transferring from The Bank of Adelaide in London to Adelaide in the late 1950's Andrew continued in banking for a number of years before establishing his own business which later lead to his recruitment by Myer Stores. He spent a number of years working in department store retailing in various executive positions. After retiring from his role as Merchandise Director at John Martin's department store, he and his wife ran a plant nursery. After a short stint in retirement, he joined Cheap As Chips as Chief Executive officer from 2000 – 2005.

Andrew has spent most of his life involved in some form of service to the community, including many years in Rotary where he has been recognised for his work in this organisation, and has served in various roles in other community organisations. He has great empathy with the FOHG key objective of the achievement of sustainable health through education.

Elspeth Love
Secretary
Elspeth joined the Committee in 2014. She is currently a Sales Consultant one of Australia's oldest online wine retailers. Winedirect is a privately owned South Australian company who has been supplying individuals and organisations with wines for over 20 years.

Elspeth proudly supports the team of professionals who deliver teaching programs in West Timor, and appreciates the significant contribution that the FOHG community provides.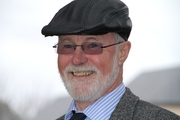 Chris Taylor
Treasurer
Chris joined the FOHG committee in 2011. He moved with his family from Tasmania in 1973 to take a position teaching economics and running athletics at St Peter's College. While it was not the intention, he remained at the school until retirement at the end of 2011, after holding a range of leadership positions in the school during that period. As International Baccalaureate coordinator he established an annual trip by boys to Fiji in 2006 (10th trip in 2015) where they spend time building housing and infrastructure for local homeless people. After teaching he has remained involved with the IB as an educator and consultant. As an economist he has some appreciation of the issues facing developing countries.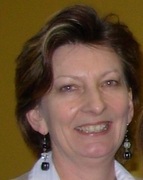 Dr Gillian Marshman
Committee member
Gill is a Senior Visiting Dermatologist at Flinders Medical Centre and Repatriation Hospital.
She began visiting West Timor in 2005 to set up a programme to up-skill local health care professionals in skin diseases.
Her academic interests and projects have included a collaborative project with the University of Undana Medical School ,Prof Johannes Hospital and the public health department. describing scabies prevalence in regional NTT. She is currently assisting in the development of a data base relating to leprosy.
She has been involved in teaching medical students, junior doctors, other specialists and mentoring doctors in the areas of recognition of skin disorders, effective treatment and wider public health implications of dermatological diseases in the community. She has been involved in supporting the development of a multidisciplinary cancer service at Prof Johannes Hospital in Kupang and is committed to engaging with doctors, nurses and the community to improve access to effective health care at all levels in NTT.
Ideally ,with programmes based on sustainable health care through broader and targeted education she would like to see herself as redundant in the next few years…..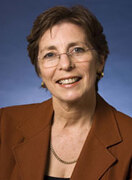 Dr Helen Bradley
Committee member
Helen has been involved with maternal and neonatal health in Indonesia for many years. As a Senior Lecturer at the UniSA she facilitated visits to Adelaide for Indonesian Hospital Administration and Management staff and worked as a consultant in Jakarta for the World Health Organisation, evaluating the Indonesian Ministry of Health, 'Making Pregnancy Safer' program.
Together with other FOHG staff, Helen convened the current maternal and neonatal health program on Flores with an AusAID grant in 2008. Currently an Adjunct lecturer in Nursing and Midwifery at UniSA, she has worked and researched in Timor Leste, the Philippines, Laos and Aboriginal Australia. Helen provides sessions in Global Health for young health professionals wishing to work overseas.
As the Team leader of the FOHG program for Maternal & Neonatal Health, she is currently facilitating Obstetric teams in both emergency obstetrics and ultrasound programs for the remote areas of Flores and the new SOE clinic on West Timor.
Richard Turnbull
Committee member
Richard is a retired medical laboratory scientist with qualifications in agricultural science. After graduating from Roseworthy Agricultural College in the late 1960's, he served as a National Serviceman in the Australia army as a pathology laboratory technician. This included service in Vietnam at the 1 Australia Field Hospital. This lead onto completing a degree at UniSA in medical laboratory science. His career in laboratory science has included over 30 years with the IMVS/SA Pathology working in a wide variety of positions in clinical biochemistry, microbiology, histopathology, haematology and transfusion medicine, working in both city and regional laboratories. For over half his career he has been working in veterinary laboratory services in diagnostic, applied research and management positions.
During this period he has worked on overseas development projects in Indonesia, volunteered on disaster response operations with the Red Cross (Ethiopia and Thailand), CARE International (Kenya and Rwanda) and AUSMAT (Banda Aceh). His roles have included field laboratory operations, nutritional assessment, logistics and procurement, training and education. In recent years his has made regular visits to both Timor Leste and West Timor, mostly with FOHG medical training teams. This work has involved laboratory support to remote district hospitals and central provincial hospitals, particularly in the area of microbiology education and training. Currently he is involve with co-ordinating the technical and logistical aspects of FOHG's major birthing centre project at Soe in West Timor.

Dr Smathi Chong
Committee member
Smathi is a Clinical Microbiologist in a private laboratory and an Infectious Diseases Physician Visiting Medical Officer (VMO) at a number of private hospitals in Perth. He trained in Melbourne, Adelaide and Brisbane. He also completed a Diploma of Tropical Medicine & Hygiene in Liverpool, UK. Smathi first went to West Timor in 2009 and since 2011, has been involved in capacity building in the Microbiology laboratory at Prof Johannes Hospital in Kupang. He has also presented lectures at a number of workshops at Prof Johannes Hospital and the Kupang Health Polytechnic. Originally from Malaysia, he also helps with translation and interpretation for the FOHG team.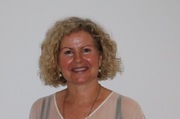 Trish Green
Committee Member
Trish is a retired Medical Scientist with 37 years experience in Medical laboratories and 27 years in Microbiology alone.
Trish first visited West Timor in 2016 and has provided training, expertise and on-going laboratory support in the area of Microbiology at Prof Johannes Hospital in Kupang ever since. Trish has also presented lectures at Kupang Health Polytechnic. Trish now lectures at two tertiary institutes in Western Australia continuing her passion of teaching and imparting knowledge and giving back to others.

Dr Aaron Gaekwad
Committee Member
Aaron is a medical doctor and works as a physician trainee in South Australia. Before embarking on a medical career Aaron worked as a hospital and community pharmacist. Since joining the FOHG executive committee in 2014, Aaron along with other pharmacy volunteers in Australia has led a pharmacy programme to support the development of the pharmacy department in the Professor Johannes Hospital in Kupang, Indonesia. Aaron with an interest in global health, hopes to pursue further programmes while helping FOHG grow to support more professionals in Kupang to reach their potential and share knowledge and friendships.