Profiles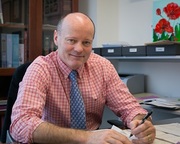 Dr David O'Rourke
MB BS FRACGP FARGP FRANZCOG MRMed MWom HMed
Obstetrician and Gynaecologist located in Canberra and working in both public and private sectors.
Areas of clinical practice are obstetrics, gynaecology with special interests in key hole (laparoscopic surgery) and fertility including IVF management.

David was originally a rural general practitioner in NSW Australia with procedural skills in anaesthetics and obstetrics and followed this course for a few years.
Eventually, he pursued specialist Obstetrics and Gynaecology training in Canberra (2003 – 2006 ) and Adelaide (2007 – 2008).
In 2007 a chance meeting occurred with a general surgeon who had a long association with FOHG and clinical work in West Timor. This meeting resulted in two educational trips to Ende (2009) and Keffamenanu (2010) and the discovery that there was a long term goal to build a maternity hospital in a town called Soe. David and his wife Sue-Ann offered the fundraising and together with the rest of the FOHG team the Mother Ignacia Hospital (Muder Ignacia) was opened on the 10th June 2016. This was just the beginning of now an expansion phase to create a 50 bed hospital that will cater for general admissions but also concentrate on maternal and child health. David is committed to the goal of the Mother Ignacia Hospital becoming a self sufficient centre of health education and clinical practice.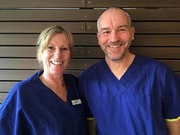 Dr Peter Scott
MBBS (UNSW); FRANZCOG
Peter Scott is an Obstetrician and Gynaecologist at Canberra Hospital. Peter had the good fortune to be invited on a clinical trip to West Timor with FOHG in 2008 - which proved a life-changing experience - and in 2009 had six week-long trips to Ende in Flores, doing teach-the-teacher and hands-on emergency training with midwives as part of FOHG's Maternal and Neonatal Health Program. This program has continued mainly in the nearby district of Nagakeo, and also in Soe in West Timor.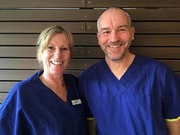 Ann Maree Parker
Bachelor of Nursing; Bachelor of Midwifery; Masters in Midwifery (University of Canberra)
Since 2014 Peter's wife Ann Maree Parker , who is a midwife at Canberra Hospital, has also taken part in the training, especially in neonatal resuscitation. They are both passionate about the opportunity to work with the wonderful midwives in these remote places. They are intending to continue making an annual trip to Nagakeo, as well as being part of building up the teaching and facilities at the Muder Ignacia Hospital in Soe.